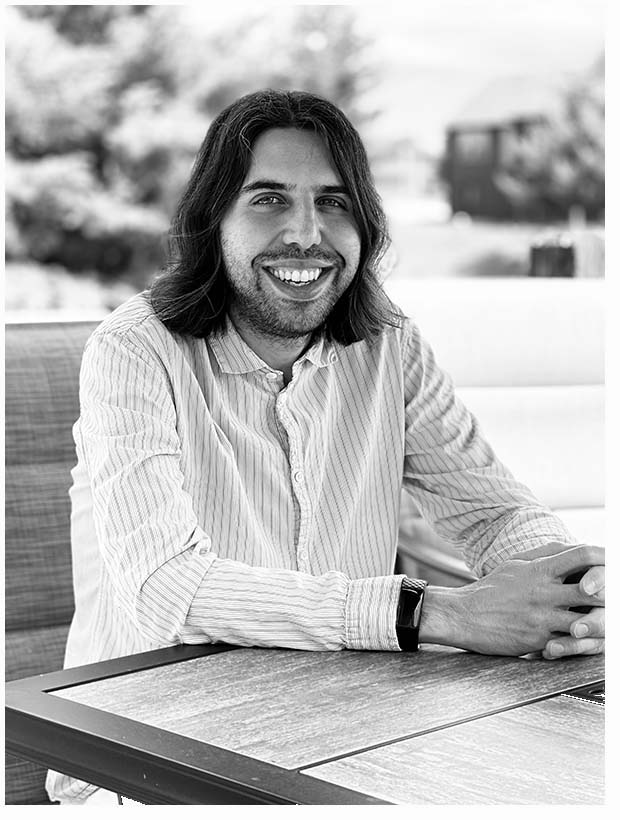 Francisco Luna was an up-and-coming filmmaker and entrepreneur when the sudden onset of psychosis derailed his life at age 26. Ten years later, he began writing Break: A Memoir of Psychosis, thinking that his story might offer hope to others who have struggled with mental health. He also wanted to offer a first-person account of the thought processes and altered perceptions of a person experiencing psychosis, which are often not well understood. For Francisco, writing Break is a first step toward restarting a career.
Prior to his sudden decline in mental health, Francisco was an attendee of Werner Herzog's Rogue Film School, where the renowned filmmaker screened a clip of Francisco's work and described it as "very fine stuff." He was also active as an entrepreneur, in the course of which he was advised and encouraged by seasoned professionals who had led multi-billion dollar operations.
In addition to the memoir, Francisco recently completed a romantic screenplay, Falling Hopelessly. He is also working to finish the screenplay for Vampyr which, like Carl Dreyer's film of the same name, is adapted from Sheridan Le Fanu's Carmilla.
Francisco loves cinema and his favorite streaming service is Criterion Channel. He also loves to read, with a special love for philosophy, poetry, and classic literature. His favorite philosophers include Saul Kripke, Nietzsche, Sartre and (paradoxically) some Christian thinkers. He has lately been exploring Persian poetry in English translation. His favorite novelist is Samuel Beckett. A great admirer of French culture, Francisco has been doing French lessons almost every day since the beginning of the pandemic.
Finally, Francisco is a committed advocate of effective altruism, which measures the amount of lives saved per dollar of charitable giving. To this end, he donates quarterly to charities rated highly by The Life You Can Save and GiveWell. For example, he has given to Against Malaria Foundation to pay for bed nets which cost US$2 and protect two people for up to three years. Bed nets are estimated to have averted 450 million cases of malaria between 2000–2015 and, according to the CDC, were shown to reduce the death of children under 5 years from all causes by about 20%.[1] He urges all of his readers to check out these organizations and consider doing the same.
---
[1] Source: https://www.thelifeyoucansave.org/best-charities/against-malaria-foundation